nealy fischer – born to spread wellness
This weekend a stellar collection of lifestyle and wellness household names fly in to Hong Kong for the MAYYA Urban Wellness Retreat. A 24-hour wellness smorgasbord of nutrition, fitness, yoga and life coaching, headlined by world renowned Dr Mark Hyman, it promises to be a life-changing experience.
The MAYYA Urban Wellness Retreat (more details here) is the brainchild of Nealy Fischer, nutritionist, yoga instructor and embodiment of all things healthy. It is also the launch event for her new initiative to simplify the world of wellness for busy women, called the MAYYA Movement.
Born in the US, Nealy has worked in fitness and yoga, in gyms and studios, and in Jerusalem, New York City and Hong Kong. Read more about what makes this inspiring woman and exciting wellness leader tick.
Nealy on food
I cooked with my mother in the kitchen ever since I can remember, I was probably too young to reach the counter tops. I am always adapting recipes to make them healthier. I built up a storm teaching cooking classes out of my home. Yes, they were about teaching people to cook, but really they were about teaching people to live mindfully and healthfully, and about gathering people together.
Nealy on fitness
From the age of 11 I exercised every day and already understood the relationship between food and moving. Fitness has always been my passion.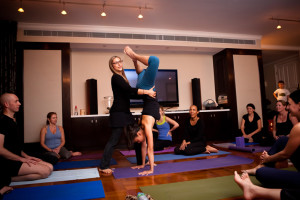 Nealy on family
My kids are gluten-free. How do I empower them to make these choice for life? I wish I could tell you that I knew. I struggle, I have a son who likes sugar. But I model the right behaviour. I give them the foundation. I educate them and tell them, not that you can't eat something, but why you shouldn't.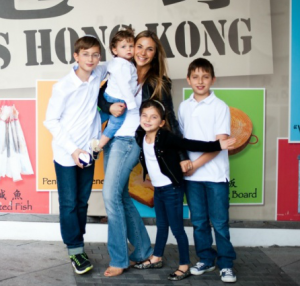 Nealy on business
When you're raising children it's difficult to commit to an endeavour like the ones I've taken on. But my entrepreneurial spirit had a real yearning for wanting to be able to create a reach that was more widespread than my cooking classes. I wanted to help more women across Asia and around the world.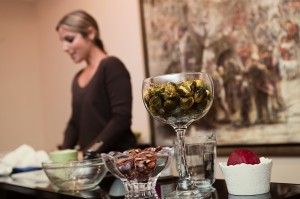 Nealy on Why MAYYA?
I think the loss of Mayya (my daughter) was the moment I realized that at any time, at any moment in our lives, anything can happen. You suddenly come to terms with your own mortality and that of those around you. I wasn't prepared to wait any longer for my dreams to happen, and this paved the way for me to bring MAYYA together.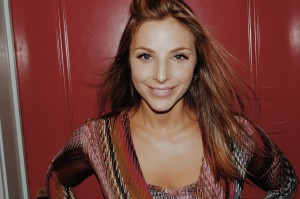 For more information on the upcoming MAYYA Urban Wellness Retreat, taking place at the W Hotel Hong Kong on 24th and 25th May, check out our previous blog or browse the MAYYA website.
Also look out for the MAYYA Foundation's future events – expect plenty of information and events focusing on nutrition, fitness and emotional and spiritual wellness, as well as collaborations with like-minded companies.
And don't forget to support Nealy by liking the MAYYA Facebook page.