jo malone: lessons on life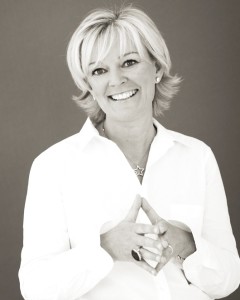 'The same heartbeat but two different brands,' is how Jo Malone cleverly differentiates between the eponymous Jo Malone and her latest venture, Jo Loves. Few will not recognize the name.
Speaking at an Image Magazine networking breakfast in Ireland this week, this sassy 51-year-old taught me a lot about life, living and of course creating fragrance.
"I have a passion for business, a passion for fragrance and a passion for life," says the daughter of a Revlon assistant and a magician. Aged seven, the tenacious Jo became the magician's assistant. "What I learned most as a little girl was the resilience of life – how sometimes things come at you from all directions and it's up to you what you do with them." From difficult beginnings she was determined to turn her life around.
With no qualifications (Jo left school very early to look after her mother), it wasn't going to be an easy road. Her first job (aged 16) was in a flower shop on London's Elizabeth Street. "I always had this ability to smell, a very powerful gift, and I absolutely loved it.
She went from job to job trying to survive. "Life teaches resilience and that's how I became an entrepreneur," she says. Everything she learnt as an inquisitive eight-year-old making face masks and creams with her Mum, she put into practice from the kitchen table of her little London flat.
"But it was a little bottle of bath oil that changed my destiny. Sometimes life says this is a gift to you – what are you going to do with it?" Within one month, 86 of the hundred people who received this little bath oil returned to buy it – not just one bottle but 30 or 40. "My husband Gary and I made thousands of little bottles of bath oil that went all over the world. So began Jo Malone."
Her first shop opened on Walton Street in 1994. Just months after opening, Jo was offered a million pounds for the business but declined saying, "I was enjoying being a shopkeeper." Over the next few years many other offers were made but the shopkeeper stayed steadfast. It wasn't until she met Leonard Lauder (son of Estée Lauder) that she knew her business would be "in safe hands". Five years after opening her first shop, Jo Malone (the brand) joined the Estée Lauder family.
Then at 36-years-old, with a young son, a highly aggressive form of breast cancer struck. "Those kinds of things happen to other people, they don't happen to me," was her initial reaction. But after many tears, that fighting spirit and gritty determination arose once again. "I'm going to beat this," she said. And she did.
"Sometimes life says, 'I'm talking to you'. Once again it did, and she listened. The urge to get back into the industry she loves was huge. " I still had a passion for business. In 2011 Jo Loves was born and I knew the moment I stood on the retail stage that it was global." Her first fragrance was Pomelo (her enduring favourite). The response was overwhelming.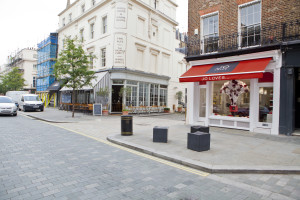 For her 50th birthday last year, Gary handed her the keys to her first Jo Loves shop with the words, "Go, be a shopkeeper again, Jo." The address is 42 Elizabeth Street, where it all began in 1979. A fragrance tapas bar like no other. "Creativity comes when it wants to and you have to run with it," she says. "I will never be able to walk away from creating fragrance. It is part of me."
Leaving us with the heartbeats this amazingly buoyant artist lives by – Innovation, Inspiration, Ignition, Integrity and Instinct – through Jo Loves, Jo has moved on to inspire others in far flung corners of the world with her alluring potions and addictive love of life.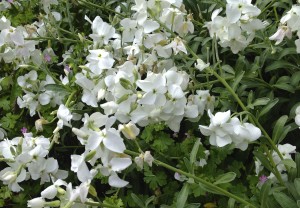 In Hong Kong you can find Jo Malone products at Lane Crawford, Pacific Place, Harbour City, and Elements Mall.