change your life in 24 hours
Do you want to be healthy? Do you want to want to be healthy? And mindful? And living to your very fullest potential? The Mayya Movement is fitness, yoga and health guru Nealy Fischer's way of encouraging and educating all women to be everything they can.
MAYYA Urban Wellness Retreat – Saturday May 24th to Sunday May 25th, W Hotel Hong Kong
"In one day, we will empower your journey towards your healthiest self."
Nealy has brought in experts who encompass nutrition, life coaching, fitness, yoga, Pilates and physiotherapy for 24 hours of serious lifestyle game changing.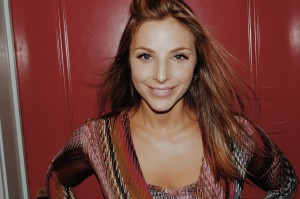 "The event is the launch of the MAYYA brand. MAYYA Movement promises much more in the way of wellness events, but most importantly it's about building community," says Nealy, who has created the event to answer women's needs. "In the realm of fitness, yoga, food, empowerment and inner confidence women are very emotional. Women have different strengths, different core power, require different supplements and have different body types. There's a bonding that happens when women are in the same room, and can cry if they need to. It would change the dynamic if men were there."
It's a stellar line-up, and pays testament to Nealy's sustained fascination in fitness, yoga and nutrition. "I have taken all my years of experience and personal contacts and curated something very special."
With Dr Mark Hyman, (yes the one man has been allowed in), world renowned speaker, educator and author as the keynote presenter, it certainly is something special.
Lauren Zander, co-founder and chairman of the Handel Group will be teaching her life coaching methodology as at Stanford Business School and MIT.
Holly Hendricks is one of Physique 57's top presenters, helping delegates learn how to sculpt their dream body.
Lauren Imparato went from Wall Street to wellness, founding I.AM.YOU, a lifestyle mix of yoga, nourishment and music. She will be leading one of her signature yoga and music classes.
Priscilla Solgio, founder and executive chef at Rawthentic Food, is a gourmet living foods chef, certified chocolatier and soon-to-be author of her first recipe book. She will be leading a cooking class and with Nealy has created the event's menus.
Heather Shalabi is a Pilates expert and teaches at her Hong Kong studio FLEX. She will be taking the audience through a Pilates conditioning class.
Mandy Tik is a Hong Kong based physio focusing on movement therapy and posture training.
There will be therapists from Sutherland Chan Centre offering free massage, Bliss Spa's aestheticians doing nails, and many more wellness partners involved.
MAYYA's chosen charity
Nealy has chosen the Karen Leung Foundation for this event. "My sister is recovering from breast cancer so this is very close to my heart. I wanted to work with an organisation that was new and needed real support. When you get involved in the early stages you can make a real difference."
The Karen Leung Foundation, the first in Hong Kong that is dedicated to women's cancers, helps to save women's lives by raising the awareness of gynecological cancers in particular, focusing on early detection and optimum medical care.
"Part of my mission is to educate women about women's health in general," says Nealy. "We can control the things we can control, like going to the doctor once a year and getting a pap smear, which reduces risk. Many of the cancers we deal with are preventable."
Want to follow Dr Mark Hyman's 10-Day Detox? Sign up as a MAYYA member at the MAYYA Urban Wellness Retreat and join the group. Contact MAYYA Movement for more details.