valentine's day with a difference…
It's not too late. If you know you're under pressure to come up with a Valentine's Day gift, and chocolates and flowers aren't going to cut it, here are some awesome alternatives.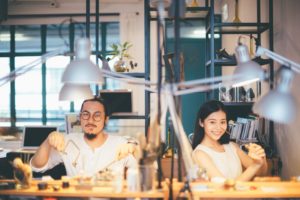 Put a ring on it
If you're planning to pop the question, how better to do it with rings you have designed and made yourself? Obellery at PMQ (H403) is calling all creative couples to their Silver Ring and Silver Bangle workshops. Their artists will walk, talk and demo through the process and at the end you'll not only have a completely unique piece of jewellery but sentimental memories of having made the pieces together. And how many times have you heard friends say they made their own rings?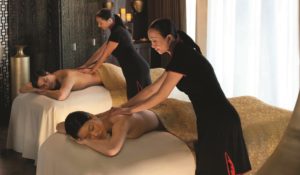 Look and feel… fabulous!
I don't know about you but I only have to walk into the Mandarin Oriental and I'm already feeling fabulous. Head up to The Mandarin Spa and their three-hour Romance Spa Suite Package puts you in their spaciously luxurious suite with customised treatments and gorgeous take-home gifts. Then head to The Mandarin Salon and/or The Mandarin Barber and hair styling and pro make-up or cut and wet shave will have you both looking your sharpest.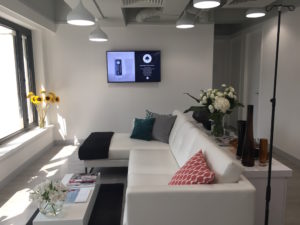 Ultimate energy for a bit of slap and tickle…
This might seem a bit macabre at first glance, but how about getting hooked up together at REVIV HK? Get yourself to the swish Duddell Street sanctuary, checked over by their doc, and then relax as wellness is delivered directly into your veins. Choose from super hydration via Hydromax, bounce-back energy with Ultraviv, skin radiance with Vitaglow, all round fabulousness with Megaboost or the premium overachiever Royal Flush. They also have boosters like VitaminB12, Slimboost, Glutathione and CoQ10+. And to celebrate a day when you want to be at your absolute best, the Special Valentines IV Pack will get you 20 per cent off and a surprise gift.

A beaut barbie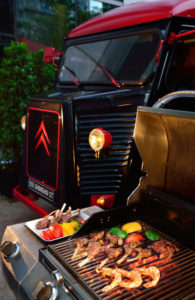 It's always fun to bbq, but do it in style, alfresco, at Cordis, Hong Kong. No prep, no mess, no fuss, no clearing up at the end – what could be better? Their Garage Bar will be grilling up a barbecue buffet of meats and seafood, burgers and tacos, with free flow beers and house wines, as well as soft drinks. Rock up at 6.30pm and graze and gaze the evening away.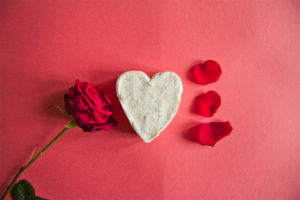 Stay in and say "Cheese!"
If set menus and red decorations just feel way too cheesy for you and your down-to-earth sig oth, then what about some real cheese? Bespoke deli demons Feather & Bone not only have 10 per cent off fresh oysters (heaven!), but their Infinite Love Gift Set is a mini Moet & Chandon Rose Imperial, Brit brand Willie's Cacao chocolates and the piece de resistence, the Coeur de Neufchatel fromage. Stay in and indulge!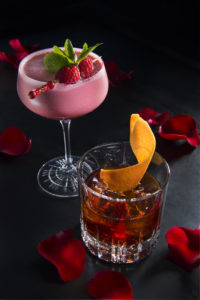 Ready, steady, do shots!
You've got to give The Ritz-Carlton Macau some kudos for creating an event for everyone, whether coupled up or on the prowl. Their Traffic Light party the evening of the 14th will gather a cool bunch of adventurous people together. All you need to know is whether they're wearing a red "I'm taken, naa na na na naaa!" ribbon, an amber "It's complicated, someone rescue me!" ribbon or a green "Take me now! Your room or mine?" ribbon. Let me give amber and green ribbon wearers a word of advice: it's all about the carefree attitude – and the free flow shooters every hour should help! (Only MOP198++ – just do it!)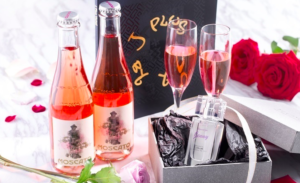 A very fine staycation…
J Plus by YOO is Hong Kong's designer boutique hotel that puts you in the middle of the Causeway Bay action, and if you don't live in this district, OMG is it fun! Stay a night in your choice of suite or studio, let your hair down as you sip on a bottle of Innocent Bystander pink Moscato 2015, feed each other strawberries and try on the Yeongi personalised scent that is all yours to take away. And then… stay in or head out into the energising, exciting district with your favourite person on your arm. (From 10th to 15th Feb and from HK$2,299++).