2016's star skincare products
Looking back at my year in… skincare. There are some stand-out potions and lotions that have become staple in my regime. They're not necessarily new to market, but they have earned their real estate in my bathroom by delivering results. However, it is the textures and smells that get under my skin, emotionally, and from the first whiff of my Elemis balm when I wash my face in the morning that reminds me how good it is to start a new, optimistic day, to the application of Elemental Herbology's soufflé last thing at night, as I snuggle under the duvet and relax, these guys play their parts in stimulating, soothing and smoothing, nourishing and protecting my skin – and my psyche.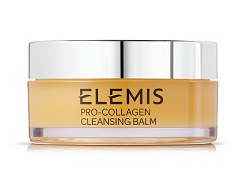 I fell in love with Elemis Pro-Collagen Cleansing Balm the moment I lifted the lid. It smells divine. And when you dig some out, rub it between your hands and smooth it onto your face it becomes a warm friendly hug of a cleanser, full of comfort, optimism and deliciousness. And because it is natural oil based (along with the starflower, elderberry, rose, mimosa and more), it dissolves make-up easily, nourishes and feeds the skin without drying, and leaves your face feeling soft and sublime.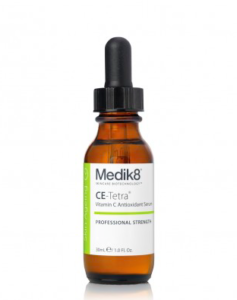 Medic8's CE Tetra Pro-Collagen Vitamin C Serum is my life saver in a bottle. After a big night out, too much sugar or a bad night's sleep, when my allergies are playing up or whenever the delicate skin under my eyes looks like it's having a hard time, I dab this on and it's like magic. From dark and papery to skin-coloured and firm, this wizard potion is an instant fixer-upper.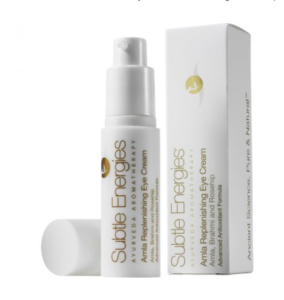 And I follow it up with Subtle Energies Amla Replenishing Eye Cream. It brings in a second dose of vitamin C, plus antioxidants, vitamin E and essential fatty acids. Best of all it feels like a bouncer, protecting the skin from unwanted riffraff like dehydration, air-con and environmental pollutants.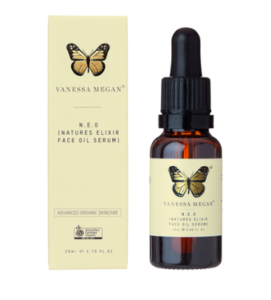 Next up, I adore pretty much anything from the Vanessa Megan actives collection, but her Nature's Elixir Face Oil is unadulterated heaven. It comes after layers of toner, serum and other goodies, but the smell of zingy lemongrass, vetiver and a hint of rosemary is as much a tonic to your nose as to the rest of your face. I breathe in deeply, let it dance an Australian botanical jig in my olfactory system, and it always makes me smile.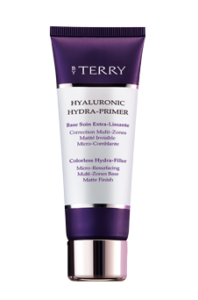 I'm not much of a make-up wearer, but every now and then an event requires an even tone and my favourite primer, which glides on like a knife through butter, is the Hyaluronic Hydra-Primer by By Terry. It hydrates, apparently it plumps and micro-fills, but why I keep going back to it is because it feels like silk, and pretty much any foundation will look flawless over the top.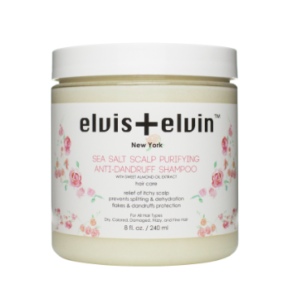 A bathroom favourite of mine is my elvis+elvin Sea Salt Scalp Purifying Anti-Dandruff Shampoo. I don't actually have a dandruff issue, but what I love is the crunchy feeling of salt against my palms before I rub the mixture into my hair. It doesn't scrub my scalp super effectively, as by the time it's gone through my hair the salt has mostly dissolved, but occasionally I'll double duty it up and exfoliate my upper arms or my cheeks with it too.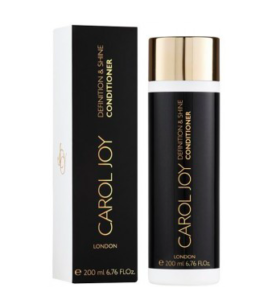 Carol Joy Definition & Shine Conditioner is a new addition to my shelf and I love the way it teases out any tangles leaving my frazzled hair feeling like it's done an hour of yoga and meditation rather than a frantic day in air-con, wind, sunshine and putting up with my constant hair twirling and fidgeting.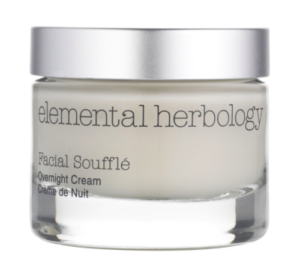 I don't just love Elemental Herbology Facial Soufflé Overnight Crème because it's got the word soufflé in the name, although that does help. But the texture really does feel light and fluffy and while I wouldn't dip my finger in to eat it, it is the perfect night cream when you don't want to drown your face. It's like tucking it up with a fluffy duvet and a night time story, and it wakes up feeling loved and luscious in the morning.