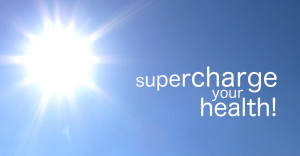 At spas+beyond March signals the onset of spring. Nature is waking and the first buds of the year are beginning to bloom in the strengthening sunshine. What better time to spring-clean the body and mind for the best possible year to come?
Welcome to our supercharge mini-series, where professional expertise meets spas+beyond's insights for the optimum prescription for jump-out-of-bed-in-the-morning, feel-good health. This, to me, is the essence of real health and beauty as Mother Nature intended.
It's not rocket science; simply supercharge common sense. We'll bring you inspirational ideas on the freshest, heart-healthy nutrition, how to get your body moving more and ways to seriously recharge your skin… All with some time for mindful reflection.
To achieve supercharge body-mind results, of course we'll also tell you who can help you and where to find them.
So subscribe to spas+beyond and get our inspiring supercharge tips in perfect time to look and feel fantastic this summer.