fekkai brings spring to hong kong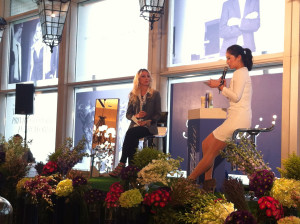 It's spring (although the blustery, rainy weather outside doesn't seem to have got the memo), and yesterday I was at the Fekkai event, themed to recreate Provence with a green 'grass' stage and bushels of fresh flowers at The French Window, IFC.
Of the quotes by master hair stylist Frederic Fekkai decorating the windows, my favourite (chuckle) was, "When I run my fingers through a woman's hair, I feel who she can be." Hair expert slash psychic? I wondered who he would feel I could be. Is there more to me than a rather disheveled writer?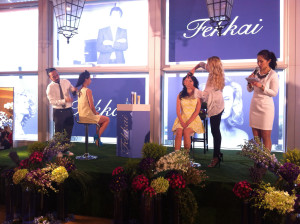 Born in Provence, but growing up in New York, Fekkai has been on the hair styling scene for twenty years. I couldn't help but think, "You can take the boy out of France but you can't take France out of the boy." When the 80s were going to hell with hairspray, he was evangelising the philosophy the French have been rocking for generations; natural elegance.
"Frederic Fekkai gives women the power to embrace their own individual beauty. He loves to help women feel amazing,' said Laurianne Dufay, CEO/Creative Director of LEXCLUSIF, who previously worked with Fekkai. "He wants you to be yourself and wear your own style, to use the products in your own way, in the most individual and intuitive way. The key is knowing yourself."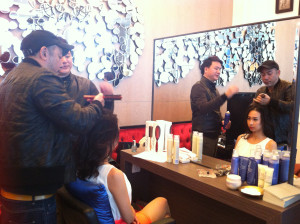 Do I know myself? Bit of a heavy question on a rainy Monday. I had long known about the brand, however, but was a newbie to the actual products (as my naturally inelegant hair in a room full of glossy dos plainly testified).
Launching were Apple Cider Shampoo, a deep cleansing build-up remover, the Mending Elixir from the PrX Reparatives Collection that strengthens and heals, and Fekkai Full Blown Volume Foam Conditioner, described as a gravity-defying product perfect for fine hair. Hong Kong stylist Carr Cheng, Director of POP 8, joined Laurianne styling models on stage, and it was the foam conditioner that he sang the praises of most, using it not only on his own long locks, but also on his moustache and eyebrows, to the amusement of the crowd.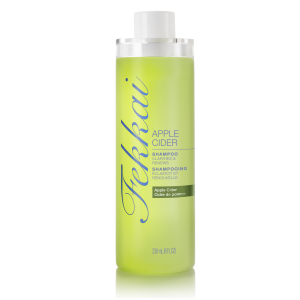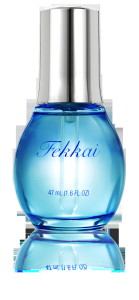 I've been using the same shampoo and conditioner for… well not quite ever as it's not Johnson & Johnson's Baby Shampoo, but it feels like decades. Taking hero-products Fekkai Brilliant Glossing Shampoo and the Conditioner into the shower this morning felt a little like trying on a brand new outfit. I washed my hair far more mindfully than usual, and breathed in the light, fresh fragrance. My flyaway, tangly hair is a challenge for most conditioners, but this one did well.
I came out wreathed in steam, feeling spring-ish and floral, and smoothed the styling cream through my not-too-knotty locks before blow-drying. As I ran my fingers through my hair I wondered, "Can I feel who I can be?" Today I'm a less-disheveled-than-usual writer who smells like Provence.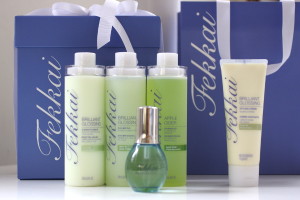 Buy Fekkai products in Hong Kong only at Joyce Beauty.