new year, new you – wellness retreats for 2014
New year, new you…
or so the voice in your head goes. But if 2014 started in a blur of vice not virtue, CNY is your second chance for resolutions that stick. Take 2, and plan to health-out at one of spas+beyond's picks for Asia's best retreats.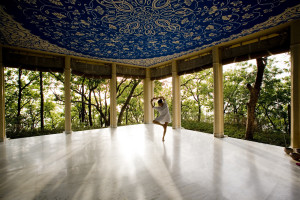 Up on a mountain top overlooking the sacred Ganges and Rishikesh, spending time in Ananda feels like coming home, albeit with a hint of Indian maharajah aristocracy. Nurturing staff, beautiful grounds and spectacular food keep you happy between Ayurvedic treatments, yoga classes and Vedanta discussions.
Try – their 6-night Yogic Detox retreat of one-on-one yoga, meditation, cleansing rituals, spa treatments, Vedanta classes and more.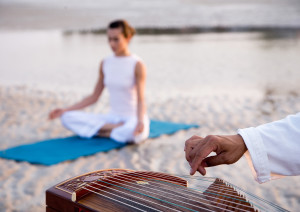 Asia's pioneer retreat, Chiva-Som still has what it takes; some of the best visiting wellness gurus, spa treatments, yoga, dishes that have you begging for the recipe and quality beachside downtime. Their revamped retreat menu includes The Art of Detox, Eternal Youth Retreat and Inner Peace.
Try – their 3/5/7/10/14-night Optimal Performance Retreat for intense fitness including kinesthetic assessment, hypoxic training and radial shock wave therapy.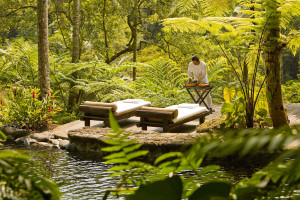 Spectacular villas provide the base for retreats that focus on cleansing, fitness, stress management and more. Wake up to the mists rising up from the river below, punctuate the day with healthy juices and cuisine, and add culture via a water temple purification, rice field trek or canang sari (Balinese offerings) lesson.
Try their 3 to 8-night Oriental Medicine retreat which includes acupuncture, herbal medicine, nutritional therapy, Qi Gong and meditation.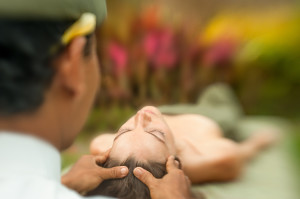 Fivelements epitomises all things Balinese, from ingredients for their incredible Vegan raw living food cuisine and wellbeing treatments, to the architecture and materials and sacred arts activities. Don't miss the spectacular Agni Hotra fire purification invoking blessings for health and happiness, or a yoga class in their spellbindingly majestic mandala.
Try their 7-day 6-night Bliss Yoga Retreat which includes Bhakti yoga classes, sound healing, wellness rituals, talks and meditation plus a local orphanage visit.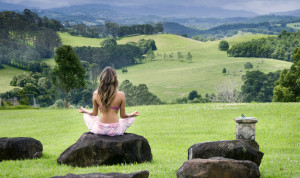 Olivia Newton-John's 25-acre retreat is renowned for its friendly staff, organic treatments, visiting healers, yoga instructors and hilltop location a glide away from Byron Bay. Spend time relaxing in Gaia Day Spa, refueling with spa cuisine and communing with nature and the spiritual world from Samira Lookout.
Try – the 3-day 2-night couples retreat love the One You're With which includes meals and a bottle of bubbly, yoga, activities, treatment and more.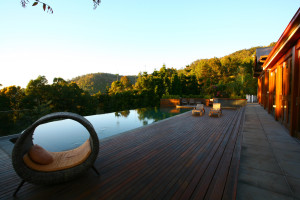 Gwinganna retreaters arrive and leave at the same time, communal socializing, exercise, eating and sharing, all part of the experience. Come for their early morning hikes and intuitive healers, all part of your retreat, whether Optimum Wellbeing, The Power of Connection or Optimal Qi.
Try – their 4-night 'Triple S' sleep, sugar, stress retreat, which helps to break the cycle of insomnia, stress and comfort food eating.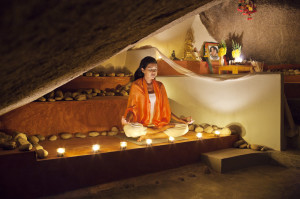 A secret garden of a retreat, villas flank a stream as it winds down the hill to the pool and beach. Food, treatments and visiting gurus all jigsaw wellness learning into your stay, with morning yoga and healthy breakfasts, evening sunsets and tranquil dinners. Retreats span detox and weight control, yoga and de-stressing.
Try – the Relax & Renew retreat (3, 5, 7, 9 or 14 nights), which includes a wellness consultation and bio-impedance analysis, treatments, activities and meals.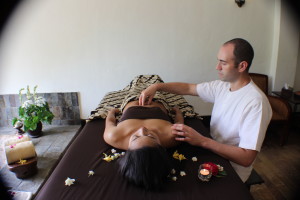 Deep in the forests of Java, Mesa Stila's old Javanese buildings are dotted around a coffee plantation estate, with plenty of luxury thrown in. The wellness journey begins with a labyrinth walk to set your intention and continues with hammam treatments, spa therapies, pool time and plenty of culture too.
Try – the 3-day 2-night Metamorphosis retreat by David Arenson ND, with themes including Heal your life, Freedom, Love yourself and Elevation.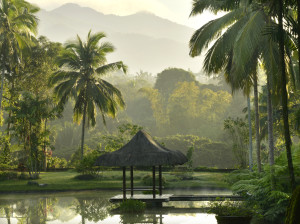 Part destination spa, part medical facility, at The Farm start with a live blood analysis, then embark on days of colonics, yoga, spa time, pool lounging and meditation while being fed incredible raw cuisine. Check your blood again before you leave to see the difference.
Try – the 5-day 4-night Detox Cleanse, which includes meals and nutritional supps, consultations, colon hydrotherapy, treatments and more.