new beauty – team #fitnotthin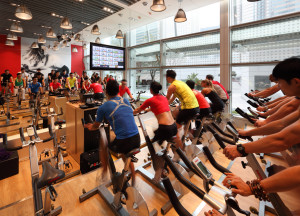 By 6.15am one recent cold January morning the car park at my local sports complex was full. I shrugged thinking that for most of these car drivers, this new found dedication won't last (resolves like this rarely do). This time however, I hope I'm wrong.
With the plethora of resolutions on offer this year, what I do find quite refreshing is that it's less about the pursuit of being thin and much more about being fit and strong. At last people are starting to realize that the smoothest face and thinnest body in the world will still appear old if movement is sluggish and the body lacks vibrancy.
Last summer the Sunday Times Style magazine launched its 'Fit not thin' campaign.  It's all about being fit, strong and balanced, drawing on the view that if you feel great, you will look great. Style has just launched its 2014 #fitnotthin plan. Apparently since the 2012 Olympics nearly half a million more women in the UK play sports. Even more inspiring are the stories of Olympic athletes who only entered their chosen sport just two or three years previously.
More than anything this shows us what we are all capable of doing with our bodies, and indeed our minds. Habit is key, and once you start to notice the way regular exercise makes you feel (and look), the more you will want to stay that way for always.
Lack of time shouldn't deter you as science is now telling us that High Intensity Interval Training (or HIIT) may be the best way to increase fitness levels and burn fat. The big plus here is that these short bursts of all-out effort followed by brief periods of recovery can be condensed into a matter of minutes. You work hard, but the session lasts no longer than the time it takes to get changed afterwards.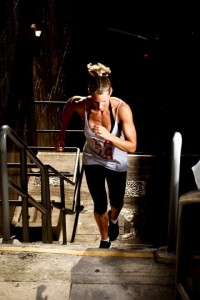 "Attitude is everything," says Hong Kong-based personal trainer Alexa Towersey (www.alexatowersey.com).  "This is the philosophy I live by, and the one in which I teach my clients to embrace – both inside the gym and in their everyday lives.  I want to empower women to be fit and strong – psychological strength is just as important as physical strength."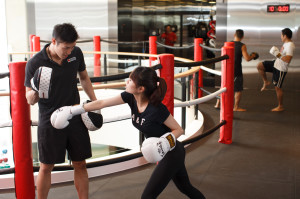 While #fitnotthin is a UK-based initiative, the ethos is universal and becomes more poignant each year. new beauty. In my book #fitnotthin is new beauty.

Pure Fitness and Fitness First are two of Asia's leading fitness companies offering a plethora of classes to help you get fit and strong this year. And Hong Kong's Seasons Fitness has a New year Fitness Challenge running all this month. If joining a gym isn't for you, then regardless of where in the world you call home, its all about getting outdoors and getting moving.