It's Valentine's Day tomorrow and I'll bet there are a bunch of you who haven't done the panic buying of the gift yet. I'm not a great one for putting much store on getting something from my bf today, and my gift to him is practical rather than poetic. But it strikes me as ironic that so many people love to hate the day that celebrates love. Love! Yes, we should be celebrating love every day, so why not Valentine's Day too?
Choose your own way to mark St Valentine's – whether it's with a gift, a special experience, just a little more time with the people that love you or simply whatever will make the most important person or people to you smile. The bottom line? Don't let the commerciality take away from the fact that it's a holiday that celebrates love.
1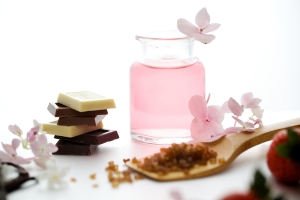 For … a first date
At Dusit's Devarana Spas in Thailand, Philippines and The Maldives, Love Potion Nos 8 and 9, inspired by the nineties film, helps a couple to fall in love (No. 8) and that love to last (No. 9). The irrisistibel body scrub Recipe No. 8 is made of chocolate, strawberries and brown sugar, with essential oils ylang ylang and jasmine. The body massage Recipe No. 9 uses basil, lemon, lime and orange for sincerity, loyalty and forgiveness. Two recipes, one result. Can't hurt, right?
2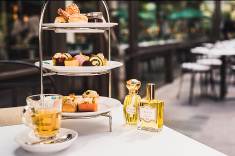 For … your besties
Take your best girlfriends out for Joyce Beauty's afternoon tea at The Continental in Hong Kong's Pacific Place. Inspired by cult perfume brand Annick Goutal the L'Ile au Thé Afternoon Tea is an even sexier than expected version of sandwiches, smoked salmon, scones, patisseries and macrons. And look out for the fragrance to hit stores in April.
3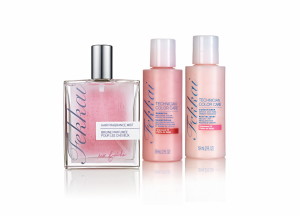 For … the gf who has it all
Pick up Fekkai's gift set for the woman who has everything, including the odd bad hair day. The Rose Crème de la Crème gift set includes Fekkai Technician range products Color Care Shampoo with UV and anti-fade and Color Care Conditioner to maintain colour strength. Plus the Rose Fraiche Hair Fragrance Mist spritzes on a subtle scent.
4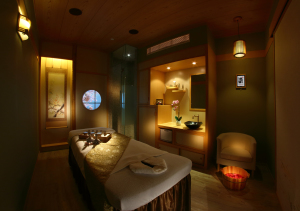 For … a pre-bootie call
In Singapore, the Japanese-style Ikeda Spa has a delightful Zen Candle Massage that sounds like the perfect pre-hot date treatments. The therapist lights your candle of choice, from three fragrances, Bamboo Bliss, Sakura Passion and Yuzu Refresh, and as the shea and cocoa butters, jojoba and sweet almond oils melt, pours them over your body massaging with alternating calming Swedish and therapeutic deep tissue techniques.
5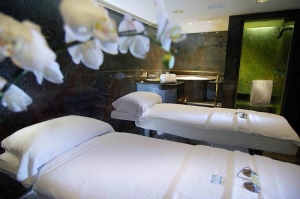 For … long-time partners
Feel like you never spend any quality downtime with your partner? At the InterContinental Hong Kong, I-Spa has worked out exactly how to balance this modern day affliction. Their Pearl of Love Indulgence for Two starts with a bonding Jacuzzi aroma bath to set the scene. Then an organic sugar body scrub is followed with a signature organic aroma massage. Relax post-treatment on the Pool Terrace overlooking Victoria Harbour as you tuck into a three-course lunch with a glass of bubbles. Hint hint!
6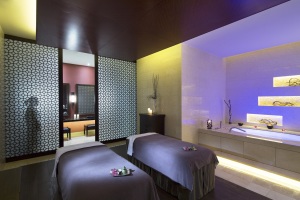 For … an express vacation
Got to get away but no time? Macau is the easiest escape for Hong Kongers and Bodhi Spa at the Conrad Macao's Sweet Romantic Bliss package will transform you into Cleopatra and Julius Caesar, as you relax in a milk bath before the spa's signature Bodhi massage calms the most stressed knots, minds and spirits.
7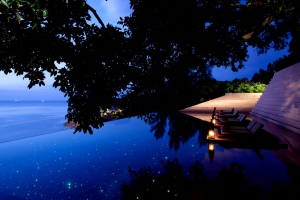 For … a girlfriends' getaway
More chocolate is on the menu at Paresa Resort Phuket. Their cooking classes cover potions like chocolate cup cakes, fondants, soufflés and mousses following recipes straight from their Exec Chef Luca Mancini. Once you've proved a baking wizz in the kitchens, receive your well-earned spa treatment of an Organic Dark Chocolate Champagne Body Wrap, so that all those rejuvenating properties found in chocolate will work on you from the outside as well as inside.
8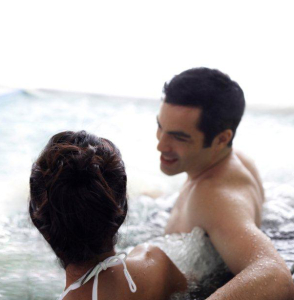 For … romantic Bali
Even better if you can zip off to Bali – we're talking serious brownie points. During the Westin Resort Nusa Dua's Romantic Interlude your therapist will gently scrub you from top to toe with Rose Body Scrub, before an Essential Rose Massage, including a mind-melting head and face massage. Courtesy of Aromatherapy Associates you'll be on cloud 9 by the end.
9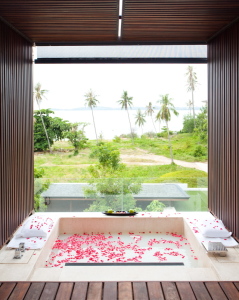 For … super seduction
You can't go wrong with a surprise that takes your sig-oth to Koh Samui, to the supercool W Retreat Koh Samui and for a rose petal and milk bath, a rose essential oils massage, a rose scrub or wrap and a rose tea and Thai dessert. Enough bliss yet? If not, there's also private dining under the stars…
10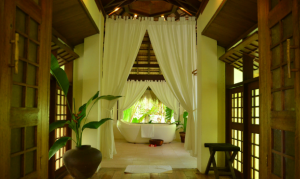 For … a sophisticated stay
At Mandala Spa, one of the most romantic resorts on tropical Boracay Island, their Romantic Mandala Spa Escape takes you into one of their dreamy spa suites for an Asian signature massage, followed by a chocolate mint bath and some chocolate nibbles, a fruit shake and a sarong to take home. You won't regret it!