10 of asia's best retreats during the peaceful year of the goat
Goodbye galloping horse, hello harmonious goat!
This February marks the start of the lunar year of the green wooden goat (or, confusingly, sheep or ram). Wood is associated with spring and life renewal, while the goat, sheep or ram are symbols of peace and harmony, so this year is thankfully forecast to bring creativity, generosity and peace.
If your new year's resolutions for 2015 of mindfully calming down, energetically toning up and nutritionally cleaning out haven't quite gone to plan yet, take two and kick start some good habits this lunar new year.
Our top 10 of Asia's upcoming retreats highlights easy urban weekends to weeks at destination spas, and retreats that focus on your diet, fitness or spiritual wellbeing. So to make the most of it, align your energies and plans to synergise with the little green, wooden goat's renewing and peaceful influence.
1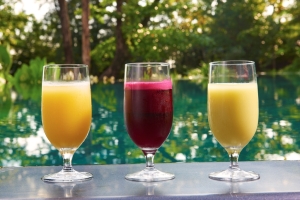 eat right at capella's wellness retreat, singapore
Retreat from Asia's fun, foodie capital to the fantastic Capella Singapore, easily the most breathtakingly designed resort on Sentosa Island. This is the place to revolutionise your diet, as they have teamed up with the dieticians from Eat Right Singapore to make sure the breakfasts, lunches, dinners and snacks are perfect for your constitution and goals. Their Wellness Retreat starts with a consultation and continues with sunrise yoga, personal training and a massage at Auriga Spa, as well as full board, tailor-made meals. What's great is the days' itineraries allow for plenty of downtime too.
Two-nights, three days from S$1,900 (US$1,520) per person or S$2,500 (US$2,000) for two.
2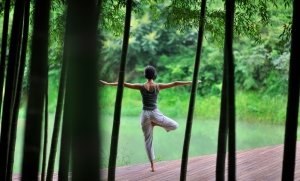 back to nature, naked resort's travel light spring package, china
Fly into gateway city Hangzhou for naked retreats, the rustic resort that's surrounded by timeless Chinese countryside. It's like being a kid again, or turning back the clock about 30 years – not only does the Travel Light Spring Retreat offer spa treatments and yoga but also back-to-nature activities like seasonal tea picking and roasting (April and May), horse riding, feeding and grooming, and a tour of naked farm's veggies and animals. The three-day two-night getaway couldn't be much more of a contrast from the high life in Shanghai.
Three nights, two days for CNY1,988++ (US$318) per person, double occupancy.
3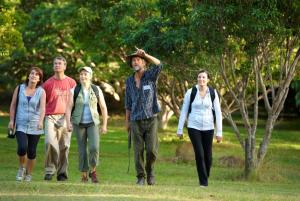 gwinganna's wellness in a toxic world, australia
Wellness luminary Professor Marc Cohen from RMIT in Melbourne will be teaming up with the wonderful 200-acre retreat Gwinganna in the hinterlands above Queensland's Gold Coast for Wellness in a Toxic World. A retreat with a difference, here you'll be learning about the toxins in our world, from chemicals in our homes to those in our environment, with plenty of advice on how to live a low exposure lifestyle. A one-off retreat at this luxury rustic sanctuary of healers, join a small crowd of like-minded individuals for an experience that also includes divine organic food, a spa treatment, plenty of activities and quality downtime.
Two nights for Wellness in a Toxic World, 22 to 24 May 2015, includes transfers from Gold Coast airport from AUD1,175 (US$921) per person double occupancy, varying with category of accommodation.
4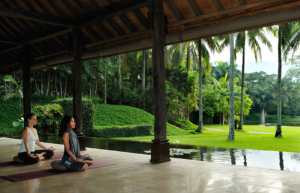 holistic wellness at the farm, philippines
The Farm at San Benito, originally conceived by the lovely Perla and Eckard Rempe, still has what it takes over a decade after opening. We love that their 2015 Wellness Holidays include "some good, old fashioned sweat", i.e. fitness, as well as initial healing consultations plus medical microscopy, spa treatments and activities from meditation and yoga to boot camp and food prep classes. Whether you go for their Wellness Holidays, Detox Cleanses or Specialized Healing Retreats a highlight will of course be their incredible and famous organic, vegan and raw food. This is a destination retreat where you can really relax, surrounded by the coconut plantation grounds and flora and fauna, loving the coconut oil amenities and receiving a lot of TLC from the warm-hearted staff.
Four nights, five days any time, prices vary according to retreat and accommodation choice with a Wellness Holiday starting at PHP99,0000 ++ (US$2,237) single occupancy, PHP 69,000++ (US$1,559) double occupancy. Until April 26th 2015 solo travellers will get 25 percent off single occupancy rates.
5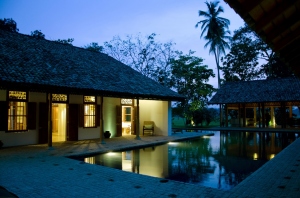 ashtanga at maya villa, sri lanka
The divine area of Tangalle in the Southern Province of Sri Lanka is the location of Maya Villas, a restored manor house with five gorgeously designed suites full of antiques and local crafts, all of which open onto a central pool, and are surrounded by frangipanis. Their upcoming Ashtanga yoga retreats with international expert Dorion Davis are good for any level, as each retreater can take the sequences at their own pace, focusing on strength, stamina, breath, flexibility and focus. A detoxifying, energizing and spiritually enlightening twelve days, these retreats fuel your mat work with delicious vegetarian meals and are long enough to instill some wonderful future wellness habits.
1 to 13 May or 15 to 27 May 2015, US$2,125 per person double occupancy, US$1,670 single, including airport transfers.
6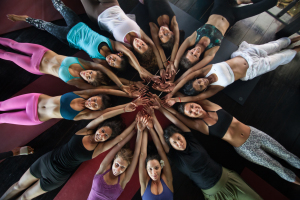 victor chau's retreatr at vikasa, thailand
Celebrate Easter this year on one of www.retreatr.com's healing retreats. Konstantin Miachin's inspiring Vikasa Yoga Retreat on the island of Koh Samui is the location for Victor Chau's Vinyasa Yoga immersion, where classes take centre stage in airy yoga salas. Led by the very approachable and entertaining Chau, who has been journeying through yoga for over a decade, expect the moving meditation to challenge you but ultimately soothe you. Factor in healthy food, the healing vibes of Koh Samui and surrounding white sand beaches, turquoise sea, stunning sunsets and calming waterfalls.
Five nights, six days in a Cliff View Room, two yoga and two meditation classes daily, half board organic food, juicing workshop and airport transfers US$999 per person, based on double occupancy.
7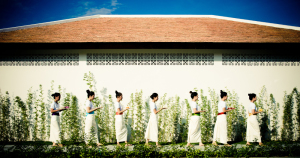 find a new you at fusion maia, vietnam
The resort just outside Danang that is pioneering the all-inclusive spa treatments in room rates, is rolling out a number of retreats throughout 2015. A New You: Relax, Explore and Renew will be taking place at the end of March at Fusion Maia. Hosted by Samantha Ridgeway, who has created nutrition and fitness, wellness coaching and yoga programs, she is also a psychologist, giving her a uniquely holistic approach to guiding retreaters to healing balance, happiness and life fulfillment. Start with an inner wellbeing consultation, after which the seven days unfold with spa treatments, daily teachings and practice of Ridgeway's principles, plus meditation among other treats.
Seven nights eight days in a pool villa, 22 – 29 March 2015, half board is US$2,950 single occupancy US$4,250 double.
8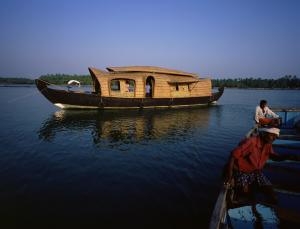 chasing nirvana at neeleshwar hermitage, india
Head to northern Kerala for one of Secret Retreats' little gems, Neeleshwar Hermitage. A resort of calming palm groves created according to Kerala Vastu architecture, their complex of 16 bungalows is oriented to face the rising sun. The grounds lead down to a panoramic sand beach and into the Arabian Sea, while plying the Malabar backwaters is their two-bedroom rice barge The Lotus. Book in for Nirvana, for a retreat of yoga, Ayurveda and meditation and you'll get two nights on The Lotus sharpening up your curry skills with cooking lessons.
Six nights from IR100,300 (US$1,614) per person double occupancy and IR125,400 (US$2,018) single occupancy.
9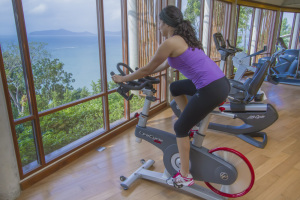 kick start your fitness at kamalaya, thailand
Fitness is the new black this year, with increasing amounts of information linking regular exercise with an active metabolism, mental clarity and emotional balance. Newly launched, celebrate Kamalaya's new state-of-the-art fitness centre and 25m pool while trying their new program, Comprehensive Optimal Fitness. Start off with an evaluation, then through personal mentoring learn how to balance your fitness between various forms of exercise, stretching and relaxation, as well as enjoying Kamalaya's wonderful supporting spa treatments, nutrition, mental and emotional balance talks and general chilled vibes.
Seven nights from THB121,541 (US$3,733) per person, double occupancy.
10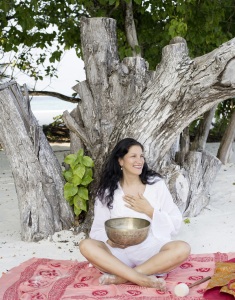 soneva fushi's healer in residence, maldives
For something a little different, head to Soneva Fushi in The Maldives for some physical, mental and above all emotional and spiritual healing by Healer in Residence Jacqueline Bourbon. A medium, spiritual and shamanic healer and teacher and Tibetan sound healer, Jacqueline can perform treatments, energy readings and spiritual assessments. A businesswoman turned highly intuitive healer, she has firsthand knowledge of the stresses of modern day life, and can help guests release past issues and face a happier and healthier future.
Jacqueline Bourbon will be in residence from 24 February to 20 April 2015. During this period a stay in Soneva Fushi's Crusoe Villa starts at US$1,975 per villa per night.