it's a beautiful world – natural & organic products asia 2016
Showcasing the best of the best, from 31st August to 2nd September the third edition of the Natural & Organic Products Asia (NOPA) expo will take place at the Hong Kong Convention and Exhibition Centre.
The expo presents an incredibly comprehensive showcase of companies creating lifestyle products that fall into the expo's four sections of Natural Food, Beauty & Spa, Living and Health & Nutrition.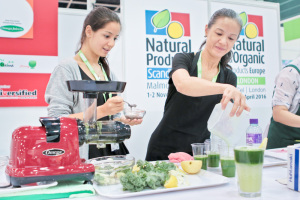 In a nutshell, you'll discover products that are kind to the planet and kind to us.
International pavilions from Thailand and Taiwan, Australia and New Zealand, Sweden and USA will highlight their diverse exhibits.
And free programs like Natural Food Kitchen and Natural Business Forum will offer presentations on how to tap into the China market, opportunities and challenges in the Hong Kong market and more, given by luminaries in the business and wellness worlds, including presenters from Google, Baidu International and Organic Monitor.
At every turn existing and new trends and visions will come to life via 250 exhibitors from over 40 countries. And in addition, the winners of the Natural & Organic Awards Asia 2016 will be presented on 1st September.
See you there!
For more details check out www.naturalproducts.com.hk/expo/en