Hair secrets uncovered, with Lisa Caddy
How much do you actually know about the silky tresses that hold the power to make you feel incredibly sexy or the bad hair day craziness that unravels your confidence?
"Your hair tells a story. It is your history. What is going on at its ends tells you about your past," says Lisa Caddy, visiting hair guru at the Mandarin Oriental Hong Kong's Mandarin Salon. Sounding rather like a hair Sherlock Holmes, the London-based trichologist from Philip Kingsley checked out my hair two years ago and discovered a surprising secret. This year, she is going to be making a repeat visit at the beginning of June. And once again she will be holding one-on-one sessions and workshops to help us untangle our most stressful hair issues.
The Secrets of Healthy Hair
Her 90-minute workshop The Secrets of Healthy Hair will uncover all sorts of hair facts and help you figure out how to best care for your locks. She's a mine of statistics too, and the following are just a few:
We loose 80-100 hairs a day
Hair grows around 0.5 inches a month on average and is the second fastest growing tissue of the body, after nails
Stress can increase testosterone in the body, which can lead to thinning hair
At any time, 90 percent of your hair will be growing, 10 percent resting or shedding
Each follicle can produce around 20 hairs over your lifetime
Hairs usually last four years on Caucasian heads, Asian hair up to nine years
Overall, genetics, general health and time of life, lifestyle habits, environment and more all take their toll on our body's tresses. Naturally nutrition is also key.
Nutrition for your hair
Hair isn't an essential organ (although we may beg to differ), and therefore is close to last in the queue when it comes to getting nourishment from our food. If you're on a low protein, carb or calorie diet, you can expect your hair to suffer as a result.
Why? Because our hair is made up of proteins and amino acids. So our diets should ideally include protein at every meal. Complex carbs too, to help to give hair energy to grow. For super healthy hair, Lisa suggests snacking on nuts, seeds or dried fruit between meals to keep follicles fed. And if you want to supplement, Vitamin D, Ferritin (iron), B12, Zinc are all important vitamins and minerals for healthy hair.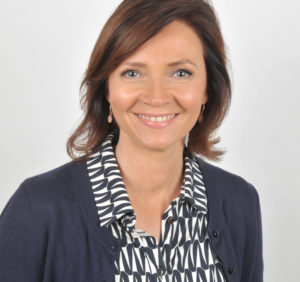 Lisa's scalp analysis
I'd never had anyone properly take a look at my hair, and it was fascinating to hear about how good, bad or challenged my hair was. My scalp analysis started with her asking me about my lifestyle and other personal details. She then combed through my hair checking the scalp, follicles and ends.
She confirmed my hair is very fine, however, the condition was good despite a few split ends. There was good new growth, which was positive and put to rest some of my mild worries about hair thinning and loss. She then did a double take and revealed my hair's bizarre secret. She asked if I have a birthmark. Not as far as I knew, but apparently there it was, (happily) hidden in secret beneath my hair.
To go more in depth into the detailed make up of your hair she recommends blood tests to check levels of iron, B12 and zinc.
My hair, my history?
And what do my ends say about my past? I reckoned I could answer that for myself. In surprisingly good condition for tangled, dry and brittle hair with a few split ends, it sounded like I've been having far too much fun!
While my hair wasn't particularly challenging, Lisa is incredibly knowledgeable and gives invaluable advice about the most stressful of hair issues. So if you have anything that is on your mind, contact the spa and join the workshop or book a one-on-one consultation.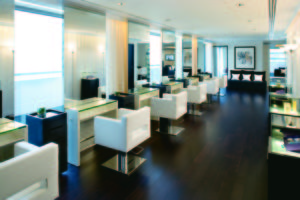 Need to know
Lisa will be at The Mandarin Salon from 6 to 9 June 2017 and will be hosting a complimentary 90-minute workshop called The Secrets of Healthy Hair on the 6th. 
She will be offering one-on-one consultations (60 minutes for HK$2,100).
And finally, guests will be able to book a 60-minute professional hair and scalp treatment post-consultation (HK$900 with additional charges for a blow dry). Similar to the treatments at the Philip Kingsley clinics in London and New York, the treatment starts with a hair mask specific to your hair and scalp, followed by an Elasticizer hair mask to feed the hair with hydration and nourishment, then a 10-minute massage. Divine!
She will also launching two new product ranges: PK Prep and Summer Solutions.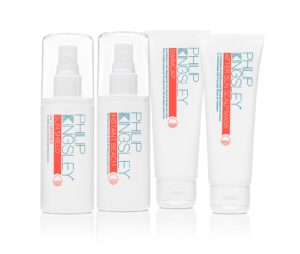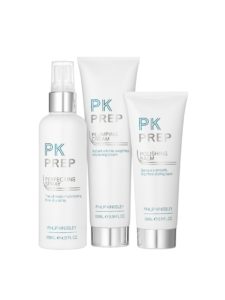 For reservations and further details or bookings, please call +852 2825 4800 or email mohkg-salon@mohg.com.