tai chi with THE view – on sydney harbour bridge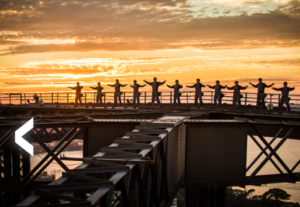 This morning at crack of dawn, before most people were even dreaming of waking up, 14 Tai Chi instructors, students and fitness influencers were going through their morning sequences. But this time they were 134m high in the sky on the Sydney Harbour Bridge.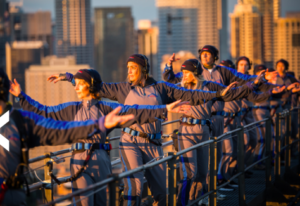 Carrying fans with the Yin Yang symbol, representing the worlds of BridgeClimb Sydney and the Australian Academy of Tai Chi and Qigong coming together, Grand Master Gary Khor and Master Aaron Khor led the moving meditation, designed to relax the body, focus the mind and lift the spirit.
"Just like this uplifting feeling on top of the Sydney Harbour Bridge on this beautiful morning," said Grandmaster Khor. "The tranquility found at summit of the Sydney Harbour Bridge at dawn, provided a perfect and beautiful setting for our sequences".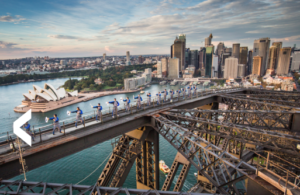 Participants talked about the beauty of the sunrise, the peace of the location and the breathtaking views of the city.
BridgeClimb hosts numerous special events, having previously held climbs for World Yoga Day, Diwali, the Hindu Festival of Light and Chinese New Year among others.