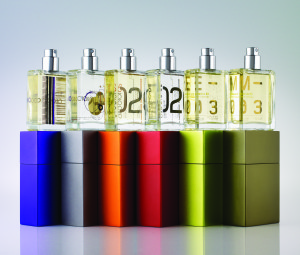 A great perfume is always a delightful gift and while choosing fragrance is entirely personal, here are a couple of my special favourites to ensure memories linger well into the dark lengthy New Year evenings.
Perfume publisher Frederic Malle is always a great start (www.fredericmalle.com). His eclectic Editions de Parfums are simply gorgeous – try them all if you have the time and indeed the cash but I simply adore Angeliques Sous La Pluie. Created by the Jean Claude Ellena (of Hermès fame ), you know you are on the right track. He is also the nose behind Malle's Cologne Bigarde – very masculine with just a hint of feminine mystique it's the perfect gift for the man in your life or yourself (with just a spritz for the discerning male). Portrait of a Lady is another of Malle's most loved – bright, arty and eternally beautiful. You cannot fail to win with Hermès too (Un Jardin sur le Nil and 24 Faubourg are my lasting favourites from a gloriously seductive bunch).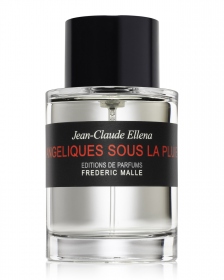 A few months back I was fortunate enough to interview Camille Goutal daughter of French perfume legend Annick (www.annickgoutal.com). Camille was in Hong Kong launching Les Colognes, a timely homage to her mother who died a few years back. This perfumed trio revisits some of the House's most iconic creations, all with a contemporary twist. "Each cologne recreates one of my mother's favourite destinations, capturing the emotions and precious memories with a fresh, bright edge," explained Goutal. Eau d'Hadrien – Les Colognes is a trip to Tuscany in July and overflowing with vibrant Sicilian lemon, mandarin, grapefruit, bergamot and bitter orange petitgrain. With Vétiver – Les Colognes the French holiday destination of Ile de Ré creates the backdrop for Haitian vetiver, rosemary, sage and fresh, zesty Sicilian lemon. And the sophisticated and seductive Neroli – Les Colognes is inspired by timeless Grecian memories and overflowing with neroli essence and orange blossom absolute.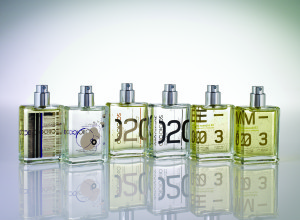 For something truly different the Escentric Molecules range is a must and if your main objective is individuality, then Molecule 01 is as good as it gets (www.escentric.com). This unisex fragrance is created solely from the aroma-chemical Iso E Super. The scent has a subtle, velvety, woody note that apparently melds with the wearer's natural pheromones, vanishes and then resurfaces as the day wears on.
And of course lest we forget the grande old Dames: Shalimar by Guerlain (launched in1925) and still the perfect black cocktail dress seductively bottled in a fragrance and the ever enduring Chanel no 5 (1921) – both scents guaranteed to linger on and on… After all, it was the late great Christian Dior who said: 'Long after one has forgotten what a woman wore, the memory of her scent lingers.'
www.chanel.com; www.guerlain.com