Detoxing for a day… You've got to wonder, is it even worth it? However, I tried Sense of Touch's Digital Detox yoga-massage-juice day – and it was a good challenge.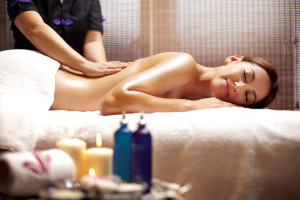 I have to preface this blog by mentioning that this weekend is Hong Kong's annual Rugby 7s. For at least three (if not more) days, all bets are off, especially when it comes to health. And there I was, the Thursday before the storm, doing a day's detox.
Pre-detox, a gazillion friends in town meant I couldn't eschew the baddies (coffee, alcohol, cigarettes, sugar, meats and dairy) as suggested by Dion Leung, Sense of Touch's Marketing and PR Manager. I woke up in the morning feeling coldy and bent the rules to allow myself warmed homemade vegetable soup (vegetables and water only) before setting out to the far reaches of the island, to the Sense of Touch at Crowne Plaza Hong Kong Kowloon East, Tseung Kwan O.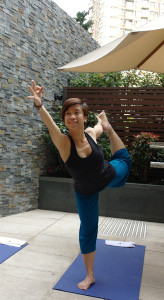 Catherine Lo was our yoga teacher, and as my yoga has recently been confined to the online classes by Fiji McAlpine on www.doyogawithme.com (check her out, she's awesome), it was wonderful to have a real live teacher.
Outside the spa, in a tiny courtyard shaded from a beautiful blue-sky sunny day, we went through gentle asanas, with a focus on twists for aiding detoxification, and sun salutations for opening the heart. It was an absolute pleasure from beginning to end, stretching to the sound of music, birds singing and a distant sound of Hong Kong construction. All was well with the world.
I've never followed an hour's yoga with a massage but what a perfect synergy. You're already physically warm and mentally relaxed, and the massage just takes you even further down that blissful path. Strong, although using lymphatic techniques with a focus on pushing toxins towards the nodes at armpits and groin, and finally on the stomach, the massage felt wonderful.
I left feeling relaxed yet energised – I love how spa treatments can do that – and with several goodies. A cooler of six Genie Concept juices to drink throughout what was left of the day, and Christophe Robin hair scrub and mask (in a beautiful Mischa bag) for detoxing before bed.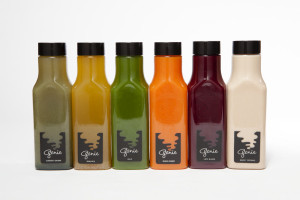 Unfortunately I had quite a bit of running around to do for the rest of the day, and while I sipped juices as I ran, by the time I got home at 5pm I was exhausted, a little headachy and ready to call it a day. I collapsed on my bed and woke up just before 7, met a friend for a cup of herbal tea, and was back in bed and asleep by 9.
Lethargic, headachy and digestively (ahem) challenged; the detox must have been doing its job.
I'd never done a juice cleanse using Genie's juices, and was excited to be trying them out. They all tasted good from the thick green avocado and banana based Smooth Operator to begin with, through the cooling strawberry Beaches, the green Four Leaf Clover with a pinch of salt, super green Hawaii H2O with chlorophyll, Live Blood with a beetroot base, and the milky cacao, vanilla and cinnamon Chia Dreams. My only criticism – all together they were too sweet. I couldn't finish quite a few of them as I was craving a savoury taste (not to mention real solid food). But the final Chia Dreams, ironically the sweetest, was my favourite, and made an incredibly comforting bedtime drink.
I slept well, waking up feeling 100 percent better, and jumped in the shower to use the hair scrub and mask I hadn't had the energy for the night before. I liked the idea of scrubbing my scalp but the salt crystals melted in my hair by the time the mixture had got that far, however it felt great. The mask had a strange smell, but was a beautiful conditioner.
I finished the juices for breakfast, which was just the perfect way to start the day. And thought how much I'd love to repeat the experience at a time when I could use the day as a kick-start to a fresh new healthy regime. However, today is the Friday of the Rugby 7s so I guess it might not continue quite as healthily as I'd like…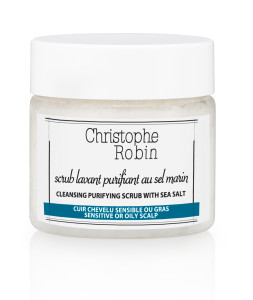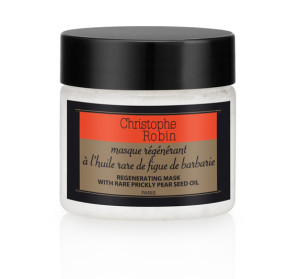 The Digital Detox is $1,680/2 hours and available for a limited period only from April – June, available at Sense of Touch Repulse Bay and Sense of Touch Tseung Kwan O.