listen to your skin – says kristy cimesa of elemental herbology
Elemental Herbology was born of Kristy Cimesa's passion for holistic therapies. The founder is influenced by Oriental Medicine and aromatherapy when creating the products for her natural-meets-scientific skincare brand.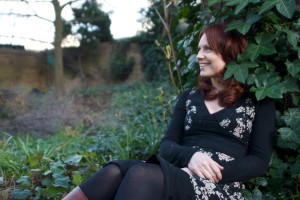 Kristy started off studying law, but quickly turned to alternative healing – acupuncture, TCM, Japanese needle technique, Shiatsu – before heading to London and working at renowned Champneys. She was disappointed with the lack of holistic elements in European products and it wasn't long before she was encouraged to open her own apothecary style spa, Shengaya, in Primrose Hill, before ultimately joining Space NK.
"I had access to all these leading niche brands like Chantecaille and Dr Sebagh, getting a feel for the market. I still felt there was a big divide between natural and holistic brands and then the high-end doctor brands. I went back to my TCM roots…"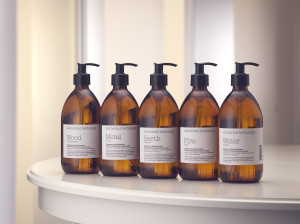 Fast forward to today, and Elemental Herbology is six years young, yet already in 24 countries.
Kristy's busy days are divided between all things scientific and holistic. On one hand she ploughs through research, raw materials and data sheets, working with a lab to nail beneficial results. "We use over 20 different patented technologies in our products," she explains. "A patented ingredient will often contain a number of natural compounds that have demonstrated amazing results when used together to create a single active. All patents undergo rigorous testing to ensure their efficacy and results."
On the other, she focuses on the holistic element, clearly evident in the divine fragrances of her products and the rituals experienced in their spa treatments. She is looking at adding nutritional tonics (for example to help detox, fight ageing and counteract skin damage) to the brand soon. Watch this space!

Kristy's advice:
When you wake up touch your skin. Listen to your skin and what it needs.
Massage your cleanser into your skin for as long as you clean your teeth; not just on and off. At night give it a really good cleanse, in a city like Hong Kong especially; where there is pollution you need to purify your skin. If your skin feels tight rather than fresh following cleansing then your product may be too harsh.
If you're not cleansing properly and you're layering up products you'll need a good regular exfoliation. This is one thing people don't do enough of. By the time you're 40-45 you should be exfoliating twice a week as the metabolism of your skin slows down. Also try a detox mask to get rid of congestion.
Big skincare brands make you think you need men's lines and Asian-specific lines etc. Elemental Herbology is unisex and works for all skins; it just comes back to listening to your skin and finding the correct prescription.
FInally, I'm really into home facials. If you don't have lots of time, put on a mask and jump into the shower. When I'm busy with the kids and work and haven't exfoliated for a week I instantly feel so much better.
spas+beyond's top picks, with Kristy's comments:
Cool&Clear Facial Cleanser – it smells more useful than pretty and that start to the day is almost addictive. "It foams but very gently, and is great for Hong Kong as it balances the sebum without stripping the skin."
Facial Glow, Facial Radiance Peel – wakes you up with its instantly stimulating orange peel oil fragrance. "The enzymes help to take of dead skin cells so you don't have to buff much. Follow this with Detox Mask and Cell Food after – your skin feels so much fresher, cleaner and more radiant – it wil be dewy, healthy, stimulated and alive."
Moisture Milk – is so light it's perfect for Hong Kong's humid summer. "It is cooling, like giving your skin a drink. I tried to make sure the molecular structure was really light. You get the antioxidant protection without the barrier so that your skin can breathe."
Cell Plumping Moisturiser – a great day cream that smells of geranium and rose. "It improves the barrier of the skin, holding moisture in, without feeling too heavy."
Facial Soufflé – a rich overnight cream that feels deliciously indulgent. "Only use it when you feel you need it. I used it last night after my long haul flight."
Perfect Clarity Blemish Moisturiser – a pen that delivers a blast of anti-bacterial goodness to breakouts.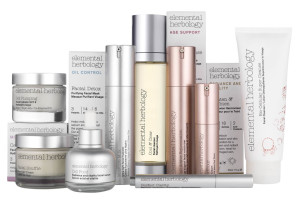 Find Elemental Herbology at The Mandarin Oriental Hong Kong, and don't miss out on their TCM inspired facials.