an afternoon tea for the senses
Quiche with cedar wood, macaroons made of basil, chocolate cake with a hint of black figs… Zip up to Café Grey Deluxe for the new fragrant diptyque La Collection 34 Afternoon Tea at Hong Kong's The Upper House.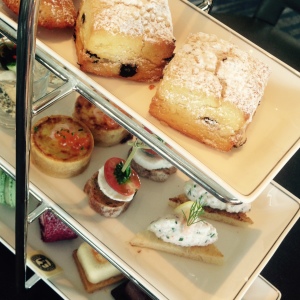 Eat Icelandic prawns, painstakingly tracked down by the hotel's chefs for their purity and sweetness, crumbly scones with raspberry jam and whipped cream, orange blossom mandarin cheesecake and more, while the subtle fragrance of a tiny Diptyque 34 candle flickers over the three tiers of delicacies.
Sensory heaven.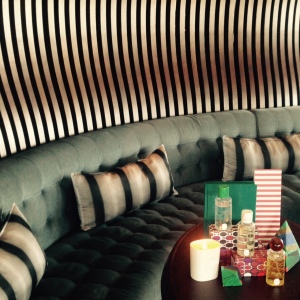 Fans of diptyque, the French perfumer dating back to 1961, will be transported back to the company's first ever boutique on Boulevard Saint-Germain as they breath in 34 Boulevard Saint-Germain with its signature black current, rose, fig and cedar wood.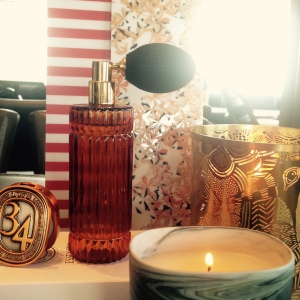 Meet also Essences Insensées part two, featuring autumn jasmine picked in Grasse, bottled in an historic Waltersperger bottle.
Meet their three new eaux de parfum housed in crackled bottles with malachite stoppers: Oponé epitomising the Spice Route, Eau Mage and its uplifting amber, mandarin, rose, spices and musk, and Benjoin Boheme, a sustainable balm of angelica, sandalwood, styrax and patchouli five years in the making in Laos.
it is the perfect realisation of diptyque's definition of true luxury: "Guided only by desire".
The partnership's afternoon tea is launching Thursday 17th September simultaneously at The Upper House in Hong Kong and Sureno at The Opposite House in Beijing. It's a beautiful afternoon's steal at HK$290++ for one or HK$530++ for two in Hong KOng, RMB208++ per set in Beijing.