survival of the slowest – learning mindfulness at fivelements
I'm back to basics in the company of the birds, the breeze and the Balinese. And I'm discovering that Fivelements, Puri Ahimsa is a great place to learn how to live mindfully.
It always takes a few days to slow down. My Hong Kong speed, so necessary for survival in the city, is completely out of place here at Ubud's delightful retreat. The deep nature-inspired tranquility and skyscraper-less landscape makes me want to stretch and open up; not only my face towards the dappled sun while I eat a jumping-off-the-plate-fresh salad, my arms towards the soaring bamboo mandala roof during a sun salutation, and my gaze towards the whispering river from my villa's rock carved tub. But also my thoughts, my psyche, my soul.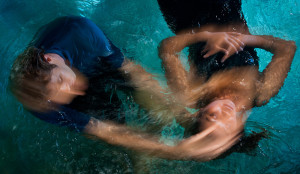 It's Michael Hallock, my Wellness Liaison and master water healer, who first suggests that mindfulness is what I'm missing. My chronic busy-ness interspersed with idiotic time wasting and intense socializing should be replaced by mindful work, mindful rest (which I nickname 'quality nothing') and mindful socialising. I don't feel there's anything intrinsically wrong with me, physically, although I could do with more energy. But I'm someone who, easily distracted, flits about. It is clear I'm doing lots of things, none of them particularly efficiently.
He tries a little experiment. He presents me with a tray of cut fruit. We choose one piece each. We think about its colour and shape. We touch it and note its texture. We smell it. We put it to our lips and feel the anticipation and desire to eat it. Then, finally, we put it in our mouths, and eventually eat it. This mindful eating takes at least three or four minutes.
In this time my city brain has wolfed the lot and is on to the next chore. My in-between brain is tapping its foot. My Fivelements brain is loving the slow motion and truly appreciating Mother Nature's bounty. But if I slow down like this at home can I keep up with Hong Kong? Should I change? Can I survive in the city and be mindful? Do I really want to?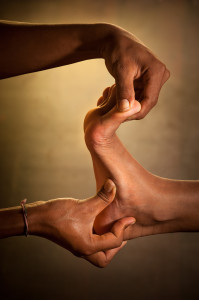 As if by magic, local healer Pak Agung, reflexologist, appears. He has the answer. His method of diagnosis is reflexology so howling-out-loud painful and yet delivered by such a warm-hearted, funny man, the agony is balanced with howling-out-loud laughter. Truly bizarre. He finishes the treatment saying that the pain was the result of my unhealthy organs. If I continue my lifestyle, they will bring disease. I must slow down, eat right, move regularly and be calm.
Healer Made Janur, a specialist in Aikido and Somatic Therapy, says the practice of slowing down is often the most important thing people learn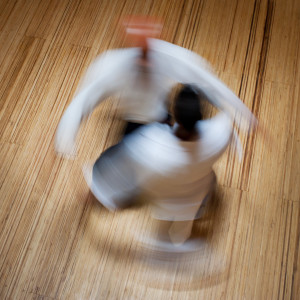 at Fivelements. It takes a lot of awareness to change because what we're doing is automatic. My physical busy self he can see clearly, but the unseen world within me needs that slow pace too – my mood, emotions, spiritual beliefs. He tells me to take deep breaths. Allow oxygen into my body. Let my shoulders drop. Let my heart lead me, not my head.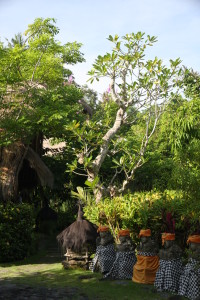 The final advice I get is from Susan Allen, holistic educator and artistic expressionist, who tells me to do everything with wellness at its foundation. It changes everything. I must put myself as the priority. And care more for my holistic self. Consistency is key. She tells me illness emerges in the non-physical realm first. From the spiritual it spreads through the emotional and mental energy layers. Physical is the final extreme. So I must look after my vulnerable self.
I had no idea how hard it was to slow down. Even while still at Fivelements I feel myself almost unknowingly speeding back up into my usual gallop as my final day dawns. But at least now I'm a work in progress to mindful healthiness. Slow progress, ironically.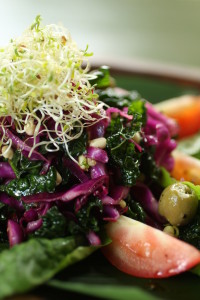 Fivelements, Puri Ahimsa has numerous retreats happening throughout the year, for example their Bliss Yoga Retreat, a wonderful mix of Bhakti Yoga, sound healing and meditation taking place 1st – 7th June. Or, of course, you can simply stay and choose treatments, classes and sacred arts experiences a la carte, to help slow your life and improve your health.