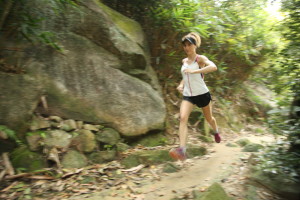 It goes without saying that regular exercise is the best investment you can make for your heart, lungs, circulation and overall productivity. And your skin too as long as some necessary precautions are being taken…
Skin breakouts, sensitivity/redness, hyper-pigmentation, dark circles under the eyes, tired and dull skin and clogged pores are just some of the issues that endurance runners face when training outdoors. With intense exercise, athletes also start to burn fat beneath the layers of their skin. This marked loss of fatty tissue results in an overall loss in skin volume and the prominent appearance of facial bones, skin laxity and the deepening of wrinkles (in other words a thin, bony face). Weight loss (often a consequence of  intensive training) makes facial lines look even deeper and more prominent. And while a woman may look younger from the neck down, her face will always tell her age.
Dr Nicholas Perricone spells this out quite simply in his best-selling beauty book Forever Young, stating that the wrong type of exercise can backfire and actually accelerate the aging process, adding that "too much exertion increases oxygen demand beyond the optimum level, which causes the production of alarmingly high levels of inflammatory free radicals that can accelerate skin aging." This said, numerous studies have shown just how smart the body is at adapting to the demands of exercise by increasing its production of free radicals and other self-protection mechanisms.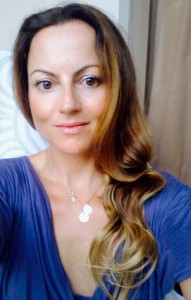 Bali-based certified beautician Brigitte Weber knows the potential pitfalls of endurance sport more than most having completed 11 Ironman triathlons and qualifying 4 times for the world championships in Hawaii. "Long distance endurance training produces free radicals that can seriously damage skin," she says. "The issue is magnified when training in a place like Hong Kong with a high level of pollution, high UV exposure as well as a stressful work life. What's more, during long hours of training a lot of nutrients are burned as well as minerals lost due to the water loss (sweating)."
After starting serious training Brigitte noticed big changes in her own skin. Back then she was not diligent in applying suncream or a hat and developed hyper-pigmentation across her cheeks and forehead. Weekly topical Vitamin C infusion skin treatments followed and she became careful about using water and sweat proof sun cream. Ultrasun is her favourite."It's the only product I found which doesn't clog pores and only needs to be applied once."
And yes there are fillers, mesotherapy, thermage and a host of other cutting-edge treatments designed to fill out the lines and restore this lost fullness, albeit it temporarily and at a hefty cost.
Many of us, Brigitte  included, prefer the natural route and here are some tips to set you on the way:
Always wear sunblock on your face, neck, ears and hands. Even if it's not super sunny, UV radiation is present. The Ultrasun Face 50 product contains SPF 50, antioxidants and other anti-aging properties.

Apply at least 20 minutes before heading out to ensure it is well absorbed.

Always wear a hat or sun-visor and sunglasses.

Cleanse your skin properly after training outdoors to wash off pollution. Lack of proper cleansing can lead to skin breakouts and a build up of impurities especially in hot, humid environments. Choose a cleanser appropriate for your skin type. I love Murad Vitamin C Cleanser especially during hot summer months.

 

Use a clay-based mask for the t-zone area to keep pores clear, like Algotherm's Purifying exfoliating mask which acts as an exfoliant and purifying mask.

 

Use daily a repairing serum followed by a day/night serum. Again choose according to your skin type/ concern and adapt your routine to the seasons.

Don't forget your neck and décolleté – they feel the damage too.

Take f

lax seed oil daily – its anti-inflammatory benefits and high Omega 3 fatty acid content is hugely beneficial.
Take a high dose of antioxidant supplement to protect against free radical damage – Dr Murad's Sunguard supplement Pomphenol is an extremely effective free radical fighter.
And don't forget to cover vulnerable spots including the ears, lips, shoulders, and top of the head, as they are prone to skin cancer. Try not to run during peak sunshine hours – early morning or evening runs when the sun's rays aren't as strong are far more enjoyable anyway.
Brigitte Weber can be contacted at:  <brigitte_weber@hotmail.com>