resultime by collin: results – and fast
Results-driven, while also a delight of textures, French skincare brand Collin Paris has recently released its resultime range for extreme smoothing and hydrating.
The power of packaging shines through with the modern and sophisticated new look. Big and bold are the numbers, for example on the Anti-Ageing Day Cream where the "82%" is the stat on number of users who note lifted features. The active ingredient, Micro-Elastin, is also in big print. Above the band of beige text states where the product can help: "Wrinkle & Firmness". The packaging draws women who have little time to read the small print, while the products draw those who want big results but with little time. That's everyone, right?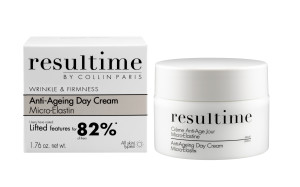 Such a results-driven line is often found gracing the shelves of a five star hotel spa. And yet in Hong Kong, Collin is at day spa brand Essential. While they may not be super high-end, they have seven locations around Hong Kong so they're convenient wherever you live.
I went to their Central location, where the tranquil interiors of the reception, relaxation room, change room and treatment rooms are calming but functional.
I sip hot strawberry tea, warming and delicious, in the relaxation area before Rebecca my therapist leads me to my room where it's straight off with the robe (no draping, surprisingly!), and I settle under the duvet and blanket.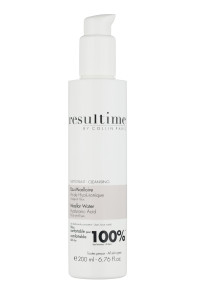 She asks about my skin and I mention ageing and the dark circles under my eyes. She immediately gets started with a long and involved process of cleansing, key to any Collin treatment. I estimate it was around 20 minutes of lotion cleansing, exfoliating (while she steamed my face and massaged my shoulders) and then foam cleansing, before she's ready to analyse my skin. I love facials that get into the nitty gritty of my complexion and include extractions. And then, joy, she asks if she can tidy my brows.
My skin is very dry – no surprise there – and she applies a smooth-as-silk layer of hyaluronic acid mixture, then a massage cream, followed by a super-relaxing facial massage that feels slightly tingly, and during which I nearly fall asleep.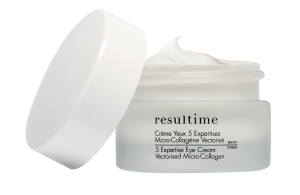 When she starts wiping off the cream with two small cotton pads I feel a hankering for the ahhh-factor and efficiency of hot wet towels. But once it is done it's on with a cool mask, the temperature contrast feels great, and a brief massage for the hands, arms and head. Finally a layer of serum, eye cream and day cream prepares my face for the real world. Like the products that have already been used, the textures are divine and feel like a real treat for the complexion.
She announces the treatment is over, helping me sit up as I'm blinking my eyes open. Then it's on with the robe and into the corridor in record time, which makes sense when I check the time as she's kindly given me a little more than I should have had. I let myself gently come back to reality in the relaxation room with more strawberry tea, while admiring my refreshed and happy-looking face in the mirror.
Join restultime by Collin Paris's VIP Club for lifestyle treats and skincare tips, by checking in to their website. 
Find Essential Spas in Central on Queen's Road Central, Mid-Levels on Elgin Street and Robinson Road, Wanchai at QRE Plaza, Kennedy Town on Belcher's Street, Kowloon Tong on Somerset Road and Kowloon City at Kowloon City Plaza.