prana yum's divine sugar-free drinks
It's tough to find a commercially produced drink that isn't full of sugar, unnatural ingredients and harmful additives. We all should have known better than to believe that Vitamin Water was it, however the drink's popularity showed just how much we all want something we can pick up that has more flavour than water, but is actually beneficial to our health.
So it's perfect timing to find the downright divine, Ayurvedic influenced collection of Sacred teas, concocted by Seema Bhatia of Magnet Concepts. A softly spoken woman of Indian descent who grew up in Nairobi, she credits her mother for her gastronomic prowess. Now based in Hong Kong and renowned for her catering company Africa to Asia, she has just launched Prana Yum, where you can find, among other products, a range of drinks that nails that healthy-but-delicious combination.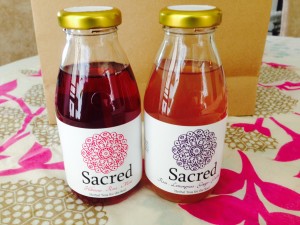 Sacred Spirit and Sacred Love are her first two teas, but keep your eyes peeled for Sacred Serenity, a masala chai tea that will launch soon. Subtly delicious, healthy and refreshing, they have only the barest hint of (stevia-added) sweetness. The synergy of flavours of each roll around the tongue and feel like they're providing the ultimate in healthy hydration – perfect for Hong Kong's heat.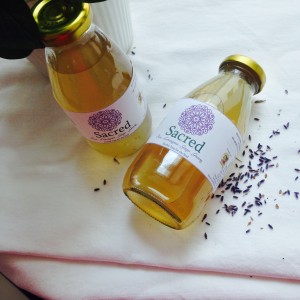 Sacred Spirit was created to energize the body and clarify the mind, she explains, saying the main ingredient ginseng has long been used to increase energy by stimulating the brain cells and improving concentration. Add lemongrass for its uplifting and nervous system strengthening properties. Jasmine tea provides the base. The popular floral drink is good for lowering blood pressure, cholesterol and anxiety levels, strengthening the immune system and helping prevent heart issues.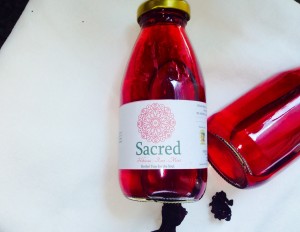 Seema calls Sacred Love a 'flower power' tea. It is based on uplifting rose, a great source of vitamin C, recommended for combating the dangers of free radicals, various toxins and its help in the production of collagen for youthful skin and hair. She has included hibiscus, also high in vitamin C, with additional properties that aid the circulation, improve heart, respiratory and urinary health and reduce cholesterol, and she adds prove toxic to some cancer cells. Finally the antioxidants and phytonutrients in mint bring anti-inflammatory properties and a soothing flavour.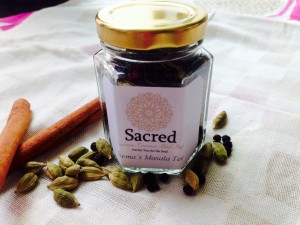 Currently available at Anything But Salads in Sheung Wan, and to be carried by Spice Box Organics in Sai Ying Pun from September, try these delicious drinks out and see for yourself.
For more information on Seema's delicious and super-healthy products check out her Facebook page.