anxiety and insomnia are no match for this tranquil massage
Jetlag? Stress? An overwhelming urge to press pause and hibernate for a few days? The Strand has the perfect treatment for you…
After a summer spent in the British countryside I flew back home to Hong Kong and jetlag that mildly disrupted my sleep patterns. Most of all, however, I felt fragile, and as always the return to the high-decibel, aggressive and polluted city was an expected but still unsettling assault to my senses.
It was the perfect time to try The Strand's Time for Me Pro-Sleep Massage. Owner Beverley Cappleman has brought in [comfort zone]'s delicious Tranquillity skincare collection, currently for bath and body. It's sweet but not too sweet. It's profoundly soothing, the scent wrapping around you like a comforting duvet. It physically relaxes you, mentally eliciting that reflexive sigh and spiritually pacifying the psyche. And I can now testify, a few weeks later, the fragrance is just a little bit addictive.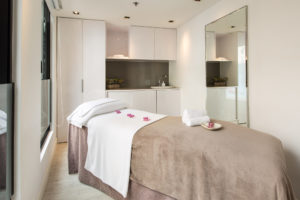 The most restful of treatmentszzz…
Up on the peaceful third floor of The Strand, Senior Beauty Therapist Tamara Hockly talked me briefly through what [comfort zone]'s massage treatment would entail, before leaving me to change and settle, face up, on the comfy bed in the restful room.
She returned, started a calming music track and then asked me to close my eyes and breathe in and out three times, while she held hands covered in the Tranquillity oil blend over my face. My first hit of the fragrance and the combination of sweet orange top note, cedarwood, Damascus rose and geranium body, and sandalwood and vetiver base started to work its magic on my limbic system and the emotional centre of my brain. I could tangibly feel my stress levels calming down.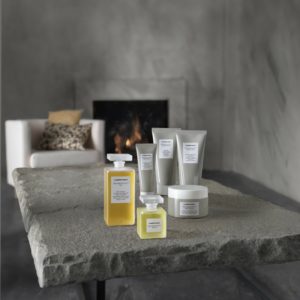 Starting with very gentle touches on my face, shoulders and body with the warmed oil, Tamara's massage techniques were hypnotically calming. She used an overlapping stroke with fingertips that was light and repetitive, and with palms that was infinitely gentle and soothing.
At one point my hazy mind detected a change of texture. She had switched to a soft brush, designed by [comfort zone] especially for this treatment, drawing it along my body and pulling me into an even deeper level of relaxation.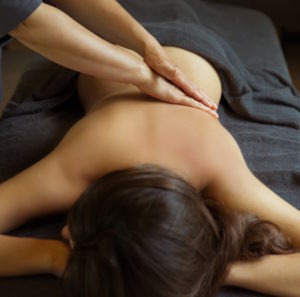 After turning me over she did the same on my back. And then she eventually moved up to my neck and head for a soothing scalp massage, but by then I was drifting into a delightful sleep.
She woke me up at the end of the treatment, and as I gradually surfaced back into the fragrant, calm, peaceful room it felt as if I'd shed weights off my shoulders and worries off my mind. I stretched, feeling my limbs come back to life and energy return. And this delicious feeling, and the scent on my beautifully soft skin, remained with me for the rest of the day.
For best results, head home and have an early night…
How does it work?
"If you're anxious you're in flight or fight response, getting ready to run," Tamara explained after the treatment. "The smell calms you via your limbic system, the music works on your brain and calming touch comforts you. Together they soothe the nervous system."
The oil's ingredients have indeed been carefully selected for their soothing properties, not just their delicious fragrances. Sweet orange is a proven anxiety reducer, while cedarwood has a sedative effect. Damascus rose helps induce sleep and reduce pain and geranium is an anti-depressant that relaxes the muscles and mind. Sandalwood is relaxing while vetiver is uplifting, the pair grounding and restoring at the same time.
In fact [comfort zone] has put an incredible amount of research and thought into this collection of skincare and its accompanying treatments, bringing in doctors and experts to help create truly holistic treatments. Treating the body, mind and spirit as a whole, this massage left nothing out, resulting in a very effective anti-stress and pro-sleep therapy.
The music was composed by Dr Lee Bartel (Professor of Music, previously at the University of Toronto, and Founding director of the Music and Health Research Collaboratory), and is designed to slow the brain's waves and encourage it to enter a meditative state. It helps the brain move from active gamma through alpha and theta states to sleeping and dreaming delta. And I can certainly testify to its effectiveness there.
Along with the fragrance, the music and calming touch create a trifecta of techniques that soothe the parasympathetic nervous system. Tamara smiles, "If people aren't snoring by the end of the treatment then I'm doing something wrong!"
"If we haven't slept well we're not in balance, our system doesn't properly detox, our skin can break out and our emotions are raw and anxious," she adds. "When we stress we can also do harm to the skin, drying it out, changing pigmentation and even causing psoriasis. Beauty and wellness, they're tied together."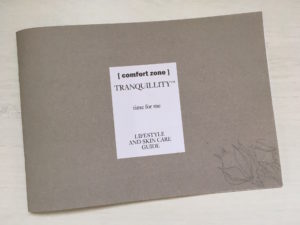 She gave me [comfort zone]'s little Lifestyle and Skin Care Guide to take home, which takes you through various forms of stress, explaining how the essential oils affect the mind and body and giving some tips on how to combat stress in daily life. And according to Tamara the 'Anti-stress recipe' for Beet Hummus at the back is a winner.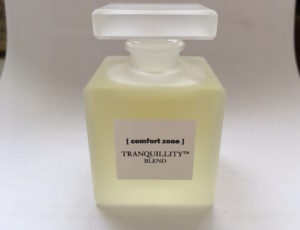 Along with the guide, which contained a link to the music, a video and a colouring book, I walked away with a beautiful bottle of [comfort zone's] Tranquillity Blend oil. There's no excuse for me not to try to turn my home into a repeat session of fragrance, brain-soothing sounds, meditation and massage.
Head to The Strand for the amazingly restful Tranquillity Time for Me Pro-Sleep Massage. It lasts 60 minutes and costs HK$1180. For more details and background information check out www.thestrandhk.com.