From chia seeds to goji berries, oily fish to dark chocolate, garlic to green tea, there's an increasing array of 'superfoods' on local supermarket shelves in Hong Kong these days.
Article by nutritionist Seema Bhatia of From Africa to Asia Kitchen
Energising and healthy, superfoods are packed with nutrition, including polyphenols, antioxidants, vitamins and minerals. Recent research suggests that incorporating these foods into our daily diets could reduce the risk of dangerous issues such as cancer, high cholesterol, heart disease and obesity.
So just why are my favourite superfoods – pumpkin pepitas, blueberries, turmeric, chia and quinoa – so super?
PEPITAS OR PUMPKIN SEEDS
It is no wonder that these little seeds have long held a special place in the hearts of Native Americans. High in unsaturated fat and containing large numbers of plant compounds (i.e. polysterols), these seeds help to lower harmful cholesterol levels. Just a quarter of a cup can give you your daily dose of Omegas 3 and 6, as well as minerals such as phosphorous, manganese, zinc and iron, which are beneficial for both prostrate health and menopausal issues.
Sprinkle them over breakfast yoghurts, salads and desserts. If your children are picky eaters like mine, try salt roasting them and covering them with dark chocolate. I promise you, you will have them asking for more.
BLUEBERRIES
Summer blueberries are nutritional powerhouses. Low in calories, they are often referred to as 'brain berries'. Their high levels of antioxidants, anti-inflammatory compounds and flavonoids are said to help enhance the memory, as well as keep the heart healthy. Just half a cup a day can also help prevent disorders such as Parkinson's and Alzheimer's.
As well as adding them to smoothies, I often mix them into salsas. Just finely chop a handful, mix with chopped shallots, cherry tomatoes, fresh coriander and mint leaves, green chili if you like the heat, a good squeeze of lemon juice and a sprinkle of freshly ground black pepper and sea salt. This salsa is delicious over grilled fish. I often hide them in my homemade chocolate chip muffins (half the time my kids don't even notice) and have also whizzed a few into my green chili and almond pesto.
TURMERIC
Being first generation Kenyan Indian, I have to confess if there is one superfood I value the most it is turmeric. Turmeric has been used in ancient Indian, Indonesian and Chinese medicine since time immemorial. The main active ingredient is curcumin, the substance that lends this rhizome its golden hue and is well reputed for its anti-inflammatory and disinfectant properties. My father, a retired doctor of medicine, suggests that curcumin can help in each and every type of cancer, destroying cancer cells and promoting healthy cell function.
I grew up with my mother making me gulp down glasses of Grandma's Golden Milk (boil one cup of fresh cow or soy milk with an open cardomom pod and a small piece of fresh tumeric, then sweeten with honey) every night to ensure I had a good night's sleep. A tradition that has long been handed down from mother to daughter, it is now something I do with my children. Turmeric is so versatile you can always add a generous pinch of powder to your soups, salads and salsas, cakes and breads or just blitz some fresh root into your smoothies.
CHIA SEEDS
Native to South America, chia seeds have been a staple for the Aztecs, Incas and Mayans for centuries. The word chia means 'strength' in Mayan. Rich in Omega 3s and fibre, the huge amount of antioxidants also gives these seeds their long shelf life – they can keep for more than two years.
Every dieters' dream, when you mix these seeds with liquids their unusual gelling action ensure you keep feeling full for a long time. I blend chia seeds into my smoothies, allow them to bulk up in my breakfast yoghurts, sprinkle them over dhal and add them to salad dressings and chutneys. Some people also use gelled chia as a baking substitute to eggs.
QUINOA
Sacred to the Incas and known as chisaaya mama (the mother of all grains), quinoa grains are actually seeds, and hail from the goosefoot plant, a close cousin to Swiss chard and spinach. Qinoa is rich in amino acids, especially lysine which aids tissue repair and growth as well as calcium absorption. Heart healthy and filled with high levels of potassium, quinoa can also help reduce blood pressure.
As an energy dense food with a low calorie and high fibre content, these seeds can assist with weight loss, while lowering cholesterol and blood glucose levels. A great nutritional option for those on a gluten free diet, cooked quinoa grains can be stir fried with garlic and vegetables to make quinoa fried rice. I often make a quinoa biriyani substituting rice with quinoa. Quinoa grains are great in muffins and soups and serve as a substitute to bulghar in tabouli salads. Quinoa and wheat flour dough will give you a beautiful soft flatbread and quinoa flakes can replace breadcrumbs.
Add more superfoods to a healthy and balanced diet and you're packing power, fiber, medicine and nutrition into every bite.
About Seema
Seema has truly lived a culinary safari. Her mother's cooking legacy was inspired by the royal kitchens of India, and Seema's Indian, African and Hong Kong influences have resulted in a quest to share her love of food through From Africa to Asia Kitchen. Seema's passion for creating beautiful food is apparent in everything she creates. To learn more about her products, visit her Facebook page.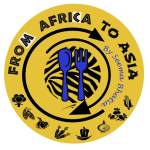 This article was previously published on thehkhub – check out Hong Kong's most dynamic website for insider information on absolutely everything!