news flash: unlimited spa treatments in thailand!
We've just started getting used to Fusion Resorts' all-inclusive spa options in Vietnam (see below). But unlimited spa? This treat comes from Hansar Samui. Hansar's super-stylish boutique resort on the Thai island of Koh Samui has unveiled some very special packages that come along with oodles of onsite perks too.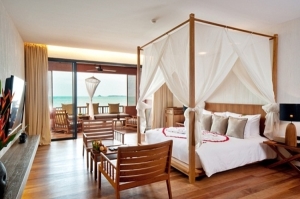 Of two Sightseeing packages one includes a day's speedboat to National Anth Thong Marine Park and a second day's trip to Koh Tao and Koh Nangyuan, the other a four-hour exploration of Samui itself.
Their CSR Connect package takes you on a visit to a local school to deliver supplies, especially fun if you take along your own kids, and seed planting in the hotel's organic garden.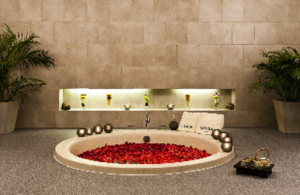 But last, and not at all least, the All Inclusive Spa Package does apparently promise unlimited spa treatments at LUXSA Spa. Dive into one of their six treatment suites or choose an outdoor sala and treat your Thai holiday as a fast track to blissful wellness… Just try to come up for air for some of their wonderful food and a dip in the health-giving ocean now and again.
The all-inclusive spa package is priced at USD1,152 from now to 16 July, USD1,273 from 16 July to 10 September; and USD1,152 from 11 September to 19 December 2015. Enjoy!
(For wow-factor wellness holidays in Danang, the wonderful people at Fusion Maia offer two hours of spa daily, there's daily all-inclusive yoga and 45-minutes reflexology sessions at Fusion Suites, and all-inclusive daily tai chi, steam/sauna and massage at nearby Almanity Hoi An.)